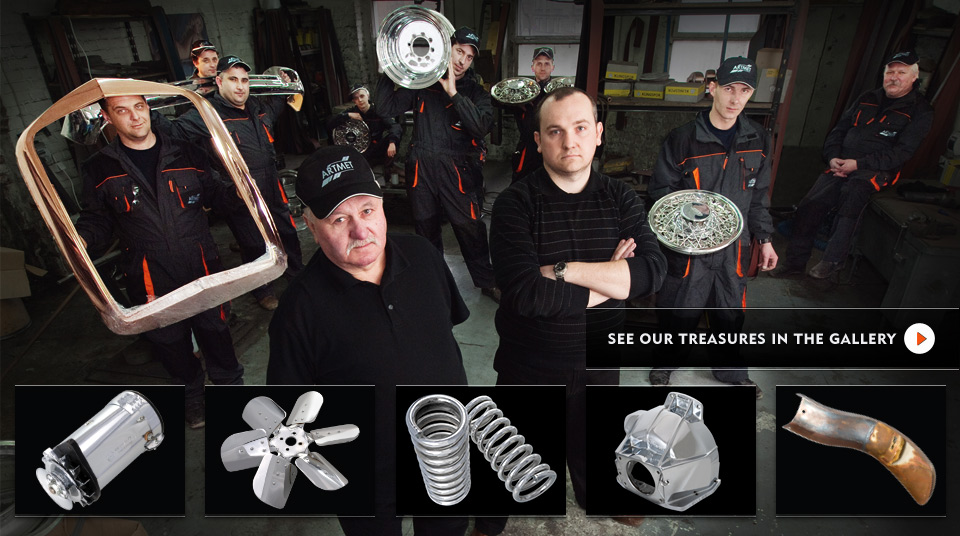 Services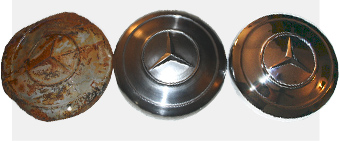 There are various ways of restoring things to their original magnificent condition. We have chosen to apply those ones providing the best and most durable effects.
Our work combines craft treatment and the traditional copper-nickel-chrome galvanic process, ensuring perfect appearance, proper mechanical protection as well as corrosion protection of the elements being restored. (more...)

Step by step
Our operations are multi-stage and enable to bring the chrome plated elements back to its mint condition.
STAGE 1
Cataloguing
Evaluation of details, making detailed photo documentation, valuation, and specifying the time needed for completion the job. (more...)

Achievements

The best recommendation for the quality of our work is a series of prizes the vehicles equipped with elements we had restored were awarded on the world's greatest fair shows of classics, such as Techno-Classica Essen (more...)