The company
We give the second youth to things that are beautiful, though slightly tarnished.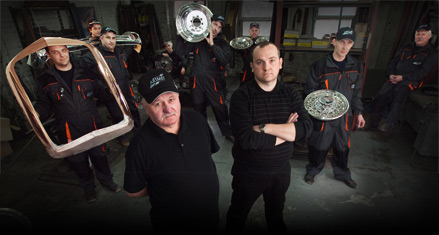 Our company was founded in 2002 as a simple locksmith's shop. However, we soon realized that Poland lacks companies specialized in full restoration of chrome plated car and motorcycle elements. We undertook actions aiming at achieving as high level of rendered services as possible. Due to our determination and attention to detail, we managed to master the arcana of this challenging craft.
At present, vehicles with chrome plated elements restored by us can be seen on the roads of many countries of Europe, Russia, and the USA.